Cricket World Cup: Former Cricketers Cast Their Predictions For The Semi-Finals
Now over halfway through the much anticipated ICC World Cup, the heat is on for the 10 cricketing teams to win a place in the semi-final. As the group stages come to an end, with only four more rounds left to go for England, will they make it?
 
Let's take a look at the latest updates from hosts England and Wales' World Cup so far, and what are the former cricket professionals predictions on the final four teams to feature in the semi-finals in July.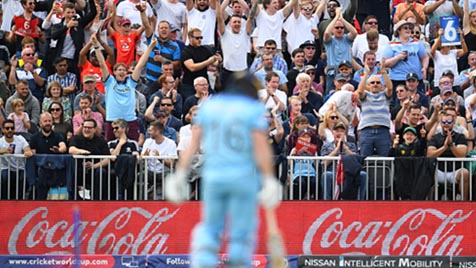 Who's At The Top of The Table?
Since the first bowled ball of the World Cup in the match between hosts England and competitors South Africa, it has been widely disputed which four cricket teams would go on to feature in the semi-finals.
Up to date, the ICC World Cup table stands with England and Australia sitting jointly at the top, both with 8 points winning 4 out of 5 matches played so far, with New Zealand and India in joint second on 7 points. However, this could all change by the end of the week, with New Zealand and India both playing their sixth match of the competition. Neither New Zealand or India have lost a game yet, but their game against each other was abandoned due to the weather conditions. If the game was played it could have had a big impact on the current top four team's positions in the table.   
If you were to base your World Cup semi-final predictions on the current top teams of the results table, you would be expecting England, Australia, New Zealand and India to be victorious. However, as of yet, it is too close to call, as Bangladesh is closely behind India and New Zealand, and if some of the postponed games were to have been played, the results table would look very different.   
Expert Predictions
"It's not a one-horse race. There are six or seven teams who are all capable of beating each other.  It's a wide-open competition. One you need to keep a careful eye on. 

"I've not got a crystal ball; England, Australia, India and West Indies. Those teams seem to have the strength in depth to go and qualify. But we've seen Afghanistan give Sri Lanka a run for their money, England were beaten by Pakistan who we beat comfortably in the five day. It's wide open. I can't see many teams pulling away."
Final Four: England, Australia, India, West Indies. 
Shaun Pollock
"I think there are quite a few favourites, it's a hard one to call because it can happen on the day. I think England and India will go through if I had to pick two."
Final Four: India and England 
"If I had to predict the four teams at the back end of the tournament. I'd say England, India, Australia and a close one between Pakistan and New Zealand. I guess those teams are the obvious standouts that can hurt England, but you never really know. And you also have to factor in the Great British weather. Can you get caught in a sticky situation where the conditions favour the opposition more than you and it doesn't become a true reflection of the quality of the teams. 

"There's a lot of really really good bowling attacks in this competition, and if they have a red-hot day, they can skettle out any team." 
Final Four: England, India, Australia, New Zealand/Pakistan
"If everything goes to plan, I would like to see England there and think they should be there. I think India with their one day experience now, will be there. You would never ever turn away from Australia. They've got a good cross-selection of performers so I think they will be there. Then I think it's a toss-up between South Africa, New Zealand and West Indies. I don't think the other teams will win enough games to put them in a position to be in the semifinals. That's not being smart in any way, but that's the nature of the World Cup and how it can happen. As I've said, there are quality sides. There are lots of teams who could win this tournament. Yes, there are favourites. Time will only tell."
Final Four: England, Australia, India, South Africa/New Zealand/West Indies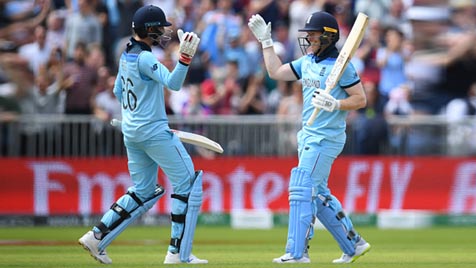 England's Triumph
England's most recent match against Afghanistan proved that the squad is in top form, breaking multiple records in one game and moving to the top of the results table. These records include England achieving their World Cup record score of 397-6, and team captain Eoin Morgan hitting a staggering One Day International record of 17 sixes and reaching a century all in one game. It is with no doubt that England absolutely crushed Afghanistan to leave them firmly at the bottom of the pool table.   
However, it has not been all plain sailing for England, having been beaten by 14 runs in a run-heavy fixture against Pakistan. After a wonderful start to the 2019 World Cup, with Ben Stokes' remarkable catch in their first game against South Africa, England suffered a narrow defeat to old rivals Pakistan during their second match of the tournament.
Since England's defeat to Pakistan, they've been on a winning streak. Now it's up to the England team to keep it up. Can they make it to the semi-finals? We shall have to wait and see...
Hire A Cricket Speaker
If you are looking for a cricket speaker or inspirational speaker from the world of cricket, we offer leading names from the game's past and present to host your corporate events, award ceremonies, and product launches. To book one of our cricket speakers for your event, simply contact a member of our team by filling in our online contact form or you can call directly on 0207 1010 553.