'It Devalues County Cricket!' – Matthew Hoggard MBE Offers His Views On The Adil Rashid Controversy
This week sees England's Test series against India get underway, taking on the world's best-ranked Test team in the opening match at Edgbaston on Wednesday.
However, controversy surrounding the team's selection has dominated the headlines rather than the match itself. This controversy surrounds Yorkshire bowler, Adil Rashid, who has been included in the squad for the Test, despite announcing to his county team at the start of the year that he only wanted to play white ball cricket in order to focus on his limited-over career.
With this in mind, his decision to represent England in a Test match has been met with widespread controversy, with his Yorkshire future now in doubt.
The decision has divided opinions, so and here at Champions Cricket Speakers, we spoke to England legend and one of the UK's most popular cricket guest speakers, Matthew Hoggard MBE, to get his take on Rashid's inclusion.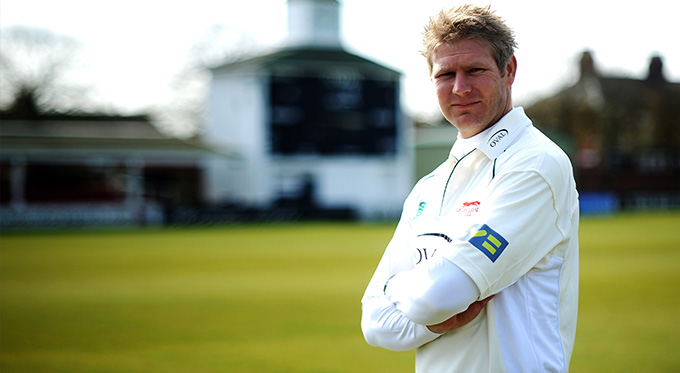 Stating he believes the decision has devalued County Cricket, he said: "I think it's a massive kick in the teeth for everyone involved in County Cricket. I have no problem whatsoever with Rashid saying he doesn't want to play red ball cricket, [and] if Ed Smith (England selector) had spoken to him before the Roses' match and asked him to reverse his decision,  I'd also have not had a problem with that.
"But the fact is he's turned his back on red ball cricket, so I feel that the county game has been devalued with this decision."
He continued: "I think for the greater good of the game you should have to play four-day cricket in order to be selected in a test match for your country. The fact Ed Smith has said that in 2019 you will have to play County Cricket in order to be selected makes it even worse.

"The decision just sits wrongly with me. If we are picking the best 11 players then Adil Rashid clearly gets in, but if you're picking on the future of County Cricket, for me he has to make himself available for red ball cricket at county level. I think it sends out the wrong message and is warning signs for the future."
With so much uproar surrounding Rashid's return to the England squad, you'd be forgiven for forgetting a Test match was about to take place. Putting the controversy aside, Hoggy's attention turned to highlighted the threat that he believes India poses to England.
He said: "It's going to be a tough series, we've seen in past clashes how equally matched the two teams are.
"Our test form isn't as good as our white ball form and given the weather we are having at the moment, [and] with the heatwave due to return, it will take its toll on the players. The wickets will be dry which will suit India. With all five matches coming in quick succession that will also have an impact. The weather and pitches will play into India's hands."
He added: "India have all bases covers. They have pace, they have great hitters and wonderful spinners. In Test match cricket you can sit on bowlers a little more and you don't have to score runs, or force the pace so much, but India have it all. Their batting line-up is very strong, with people who can score big hundreds."
Adil Rashid is not the only big announcement in this latest England squad. Essex star Jamie Porter will make his England debut in the series, and Moeen Ali has been recalled after he was dropped from the squad in March. With so many changes to the team, we asked Hoggy whether these will work in the teams favour ahead of an important match. also gave his insight on these decisions.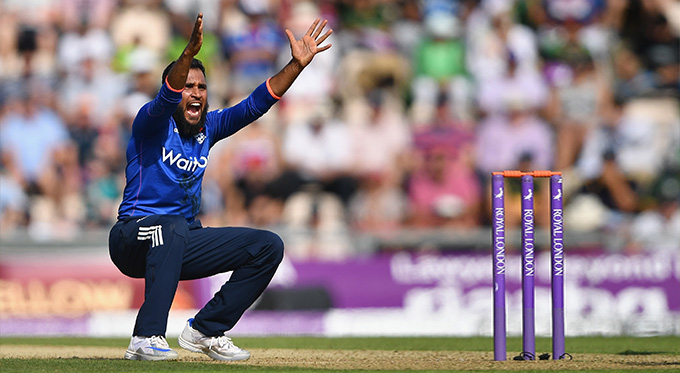 He said: "Jamie Porter's inclusion is massively deserved. He's taking lots of wickets for Essex and he did the same when he played for the Lions, so he's next in line after his great performances at county level. So, this call-up is fully deserved and hopefully, he will perform well in the Test."
"As for Moeen, he is an exciting cricketer and a fantastic batter as well, he brings depth to the batting line-up. The best combination we have in the current squad is with Rashid and Ali, it's just personal preference on selection.

"This England squad has a problem with its spin option. We don't know what our best option is it seems. We seem to be going around in circles a little bit as no one is settled in that position. We are still unsure on whether we are going with one or two spinners."
If you would like to book Matthew Hoggard MBE as a cricket speaker for your next event, get in touch with Champions Cricket Speakers today. Call us on 0207 1010 553 or complete our online form and a member of our team will get back to you.