James Anderson Becomes The Most Successful Fast Bowler in Test Cricket
Champions Cricket Speakers Agency takes a look at Test cricket's most successful bowler ever, James Anderson OBE who last week became the leading wicket taker in Test Match history.
James Anderson OBE ended a fascinating Test series for England against India this week at The Oval in emphatic fashion. By removing the middle of Mohammed Shami's stumps, not only did he secure the match and series with that crucial wicket but Anderson also moved past Glenn McGrath to become the all-time leading fast bowler in Test match cricket.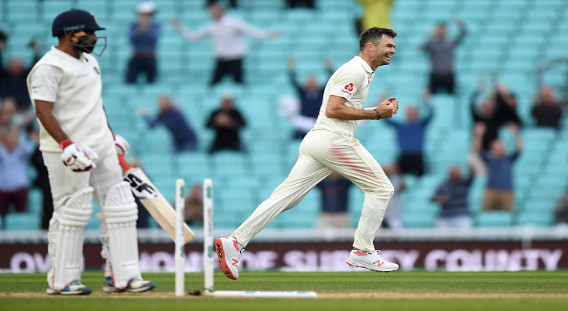 The King of Swing
With an ability to swing a ball like no other, Anderson's control and accuracy has set him apart from other pace bowlers in the world. Widely regarded as the greatest swing bowler to have ever played the game, James Anderson OBE was referred to as 'England's greatest cricketer of all-time' by the retiring Alastair Cook CBE following his exploits at The Oval. Anderson now sits fourth in the list of all-time Test wicket-takers with all three bowlers above him being spinners. The Lancashire lad, who made his debut in 2003, has played 143 Tests and delivered 31,500 balls in that time - more than any other fast bowler in the longest form of the game.
A Fast Bowling Sensation
In the fifth Test at The Oval, Anderson became the oldest pace bowler to open the bowling for England for 22 years. With 564 Test match wickets to his name, Anderson has dismissed several of the game's greats. No one more so than Indian legend, Sachin Tendulkar, a player Anderson dismissed 9 times in just 14 matches. A significant contributor to four Ashes winning series, Anderson has taken five wicket hauls on five occasions in Ashes' Series. He was the leading wicket-taker in the 2010-11 series when England won down-under for the first time in 24 years.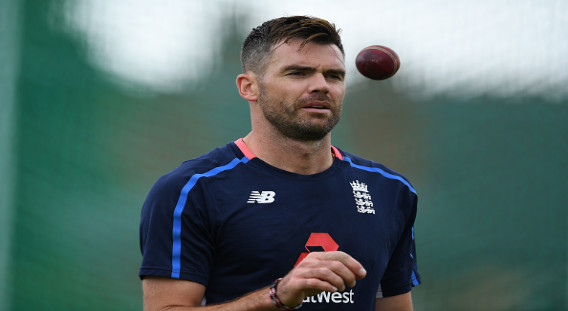 Irreplaceable?
Anderson has been the go-to bowler for many England captains throughout his career and one of his clear strengths has been his remarkable consistency. Whatever stage of the match, the seam bowler has been able to take wickets. His bowling average across all four innings is remarkably consistent and his ability in home conditions are that of a true genius. Anderson has been a regular wicket-taker throughout his England career, ever since his five wickets in his first international innings. Over time he has seen his economy rate - the average runs conceded in an over - drop significantly as he has become a more accurate bowler. A breath-taking prospect, James Anderson may still be getting better with age as his bowling average has been lower in the past two years than at any point in his career.
What Next for Test Cricket's Greatest Fast Bowler?
Following an unforgettable series that resulted in a resounding success against Test cricket's number 1 ranked team and the achievement of a huge personal milestone, Anderson says he feels surprisingly fresh and hungry to carry on. A winter tour of Sri Lanka awaits. Anderson's next target is 600 wickets, a figure that would set the precedent for all future fast bowlers. Anderson has his sights set on playing until at least the 2019 Ashes Series. With sharper fitness and game expertise, he has evolved into a supreme wicket-taking machine. Adept in all conditions, using subtle variations to command great respect from all the world's batsmen, he has become the most successful Test seam bowler of all time.
To Book James Anderson OBE:
To book the record-breaking England bowler James Anderson OBE as the cricket speaker for any corporate event, gala dinner or private function. To ensure the presence of the English cricket icon, simply contact one of our dedicated booking agents at Champions Cricket Speakers Agency directly on 0207 1010 553 An unforgettable occasion awaits your guests as they will receive an insight into mind and life of a legend as well as experiencing Cook's entertaining anecdotes entwined with an abundance of knowledge and expertise.