Surrey End 16 Year Wait To Win The County Championship
Champions Cricket Speakers Agency review Surrey CCC's 2018 County Championship winning campaign that has seen them not only dominate the county game but be regarded by many as 'England's New Academy' as they look to build a cricketing dynasty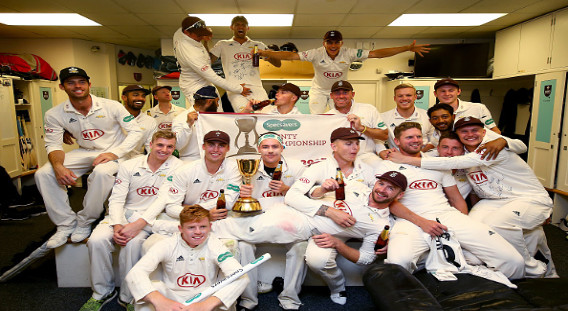 Surrey CCC's 16 year wait for the seemingly elusive Specsavers County Championship finally came to an end last week as they were crowned champions. Securing the title with two games to spare against Worcestershire CCC at New Road, Surrey look to begin a period of dominance on the county game.
The winning runs were hit by no other than former South African fast bowler, Morne Morkel who has been excellent this year taking 50 wickets at a staggering average of 13.9. Gaining praise and plaudits from far and wide, many feel Surrey CCC have found the perfect formula for ruling English county cricket for many years to come.
The Cash-Cow County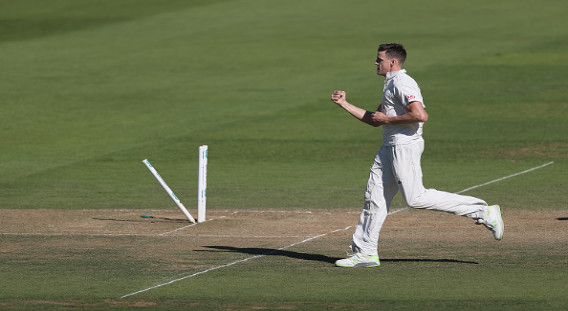 It is widely recognised that Surrey CCC are the financial powerhouses in English domestic cricket. It comes as no surprise, considering their London location and iconic home ground of The Oval that Surrey CCC have the backing and logistics that allow for financial supremacy. Cries of 'buying the title' have not tarnished the club on this occasion however, having signed the likes of Ricky Ponting, Graeme Smith and Kevin Pietersen in the past, it has often been thought that Surrey can buy anyone, yet the Championship title still eluded them. Faced with the prospect of replacing Kumar Sangakkara, a legend of the game and a player who was seemingly irreplaceable, Surrey CCC did a fine job with the impressive acquisition of Morne Morkel.A tall, strapping fast bowler with relentless pace, steep bounce and metronomic accuracy, this sought-after combination saw Morkel play a major role in Surrey's success.
Financial clout matters in county cricket, more than ever. With the most money, Surrey CCC can retain their best players, which is a vital factor in this day and age where players seem to move clubs more then ever and recruit shrewdly from elsewhere. And Surrey CCC have recruited wonderfully, signing Mark Stoneman and Scott Borthwick both from Durham CCC, a club that were in financial difficulty. Surrey CCC offered the two a new home with the lure of London and an attractive financial package proving more than enough to secure two of the country's most prolific batsmen. The signing of Rikki Clarke, a very mature all-rounder from Warwickshire CCC raised eyebrows from many, however, the players experience, competitiveness and consistency were also key to the Championship success.
Fast Becoming England's New Academy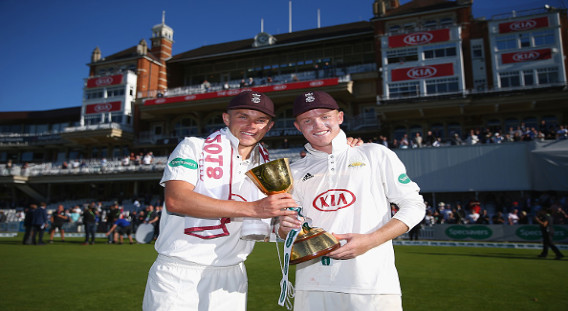 Surrey CCC had not produced a single England Test debutant from 2003 onwards (13 years), an eye watering statistic for a county that formed the majority of the England team in the 1990s. This season has been a dramatic transformation, with the county producing four Test debutants with a 5th in captain Rory Burns almost certain to follow. Three of the four that have currently debuted are products of the academy, (Sam Curran, Tom Curran, Ollie Pope) as is captain Rory Burns. This in itself showcases the prowess of the Surrey Academy and the shift in focus to developing home-grown talent and adding experience as opposed to the contrary which the county have been guilty of in the past.
Home-grown success and performances have been paramount this season with the county regularly fielding a team dominated by home grown players (with the others either having been part of the county for a number of years) or English qualified. The impressive off-spinner Amar Virdi and wicket-keeper batsman Ben Foakes have also caught the attention of national selectors as has former England U19 captain Will Jacks who has regularly featured this season. A sustainable model that has garnered huge praise from around the country, Surrey CCC have epitomised a successful county cricket structure with its foundations laid through their youth system blended with astute signings to complement their young stars.
Building a Dynasty?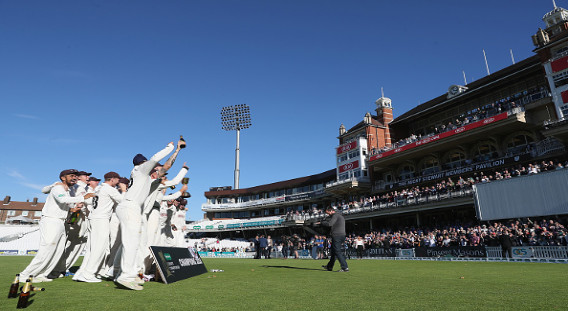 A resoundingly successful season that has culminated in the ultimate prize, England legend, cricket speaker and Surrey Director of Cricket, Alec Stewart OBE has masterminded the counties re-emergence to dominance and the stalwart has no plans of letting it slip away. Having already been crowned as the 'Kings of County Cricket', Surrey's recruitment has already started. The signings of England all-rounder Liam Plunkett and Lancashire CCC all-rounder Jordan Clark will add both depth and x-factor to a team already brimming with matchwinners. These signings seem to be smart business with Rikki Clarke nearing the end of his career.
The triumphant county are likely to also add a big name overseas signing having already had the signing of Indian captain, Virat Kohli vetoed by the BCCI this season despite the players wishes , in what would have been a major coup for English county cricket. Former Australian opener and head coach Michael Di Venuto will continue to expect the highest of standards and utmost professionalism and it would not be of any surprise should the county utilise his Australian connection to lure the expelled David Warner or Steve Smith, signings that would significantly contribute to the already prolific squad. A coaching structure filled with fantastic past players that are experts in their field mixed with a perfect blend of youth, Surrey CCC look set for a very promising future.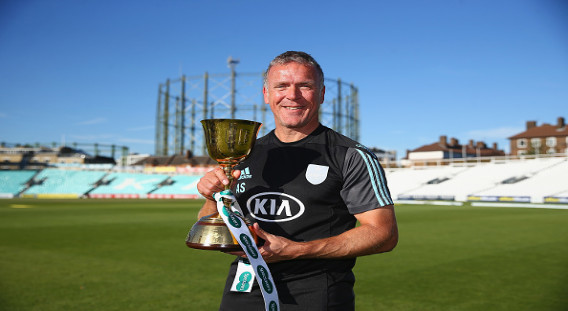 To Book A Cricket Speaker
For the latest information and insight into the county game or to book one of our leading after dinner cricket speakers, get in touch with our dedicated team today via Champions Cricket Speakers. We offer current and former cricket players, coaches and pundits capable of lighting up your corporate events, award ceremonies and gala dinners. Contact our team using our online form or speak to a member of our expert team on 0207 1010 553.