What to Expect at the 2019 ICC Cricket World Cup
With the 2019 Cricket World Cup fast approaching, we take a look at what you can be expecting next year.
England and Wales are set to host the 2019 ICC Cricket World Cup in 2019 and the excitement for the 'cricket carnival' has been ramped up, with an energetic advert featuring former stars Freddie Flintoff MBE and Phil Tufnell, alongside Radio 1's Greg James, singing to Imagine Dragons' hit song, 'Top of the World'.
We look ahead to what the tournament will bring and what to look out for next year. England will kickstart the ICC World Cup at The Oval against South Africa on 30th May, ushering in six weeks of first-class cricket. The tournament will end at Lord's on Sunday 14th July. Here are the teams that will be competing, in order of their ODI rankings.
Men's ODI Team Rankings
1. England
2. India
3. New Zealand
4. South Africa
5. Pakistan
6. Australia
7. Bangladesh
8. Sri Lanka
9. West Indies
10. Afghanistan
How Will England Fare?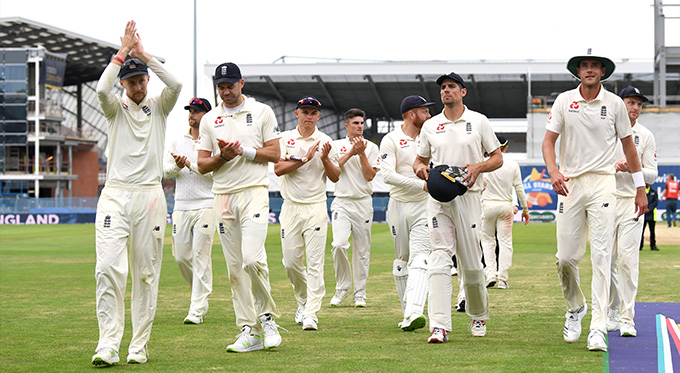 After this summer was spent begging for football to come home, we wonder if the England ODI team can bring cricket home next summer. With the tournament already on home soil, is it advantage England? The feel-good factor surrounding a home tournament could be enough to give them an extra edge, as well as inspire a new generation of cricket fans. The latest video release certainly hints at that being the aim.
The batting setup looks good with one-day captain Eoin Morgan, test captain, Joe Root and exciting batsman Jos Buttler showing they can hit fours and sixes, as well as pick out holes in the field with great accuracy. Further forward in the setup, Jason Roy and Jonny Bairstow are proving to be a dynamic duo and are unafraid to put dents in the armour of an attack early on. As far as the attack is concerned, pacey bowlers David Willey and Mark Wood are excellent at keeping the run count down, while Adil Rashid has the ability to get batsmen out at the key moments.
All in all, England look strong and dominated India in June's ODI series to remain the number 1 ODI team. In the same series, Root equalled Marcus Trescothick's England record of 12 ODI centuries.
Yousuf Talks Up Pakistan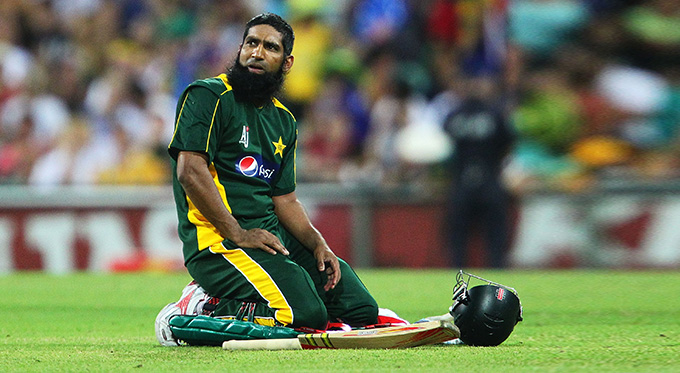 Former Pakistan icon, Mohammad Yousuf moved to call his national team favourites for the World Cup in an interview for Pak Passion, saying:
'they have the best-balanced attack. An attack which can take wickets regularly and not let the opposition settle.'
Yousuf faced something of a Twitter backlash for his comments, with many saying that India and England are the outright favourites, but it comes less than a month after former England captain, Nasser Hussein OBE agreed, saying of Pakistan:
'they are currently the No 1 T20I team in the world.'
Pakistan won the ICC Champions Trophy in 2017 and could well be the surprise package in 2019.
India Have to Be Among the Favourites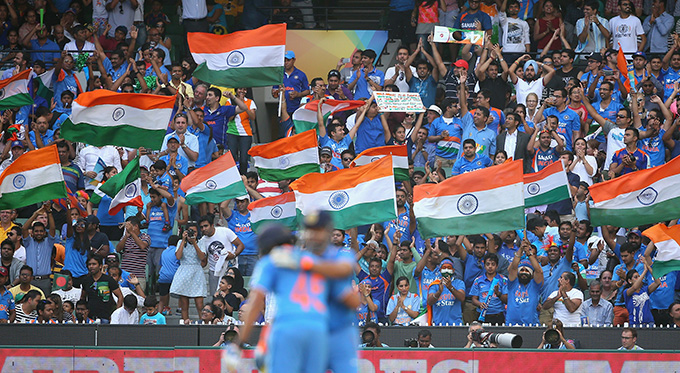 For all the toing and froing, the consensus is that India will be the team to beat when the 2019 Cricket World Cup rolls around. Their showings in the past 2 World Cups and 2 Champions Trophies have been impressive.
They won the 2011 World Cup and the 2014 ICC Champions Trophy, before reaching the Semi-Finals of the 2015 World Cup and finishing runners-up to Pakistan in the 2017 ICC Champions Trophy. Added to that, their skipper, Virat Kohli, is arguably the best player in the world right now and adds firepower to an already strong lineup.
With MS Dhoni alongside him in the middle of the batting order, this team have real bite. When the order of the day is quick runs, this team know how to get them. With a great mix in their attack, which features spin wizards Kuldeep Yadav and Yuzvendra Chahal, as well as pacey bowlers, Bhuvneshwar Kumar and Jasprit Bumrah, this is the most complete team in the World Cup. In addition, India have a large following in England and will feel a similar buzz to the Three Lions when the tournament ramps up into the latter stages (presuming they're there of course).
Never Count Out Australia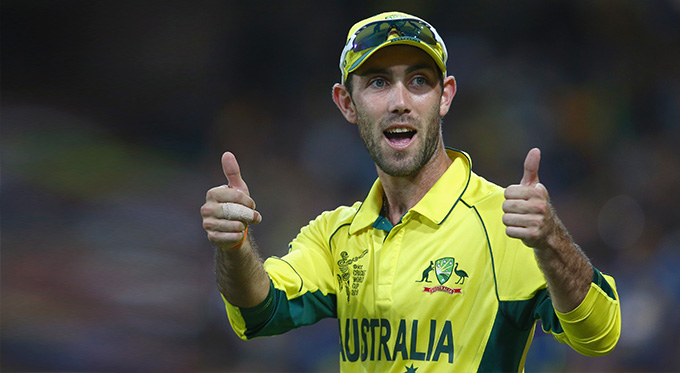 Australia are slowly putting a difficult year behind them, following the ball-tampering bans which legendary former captain Ricky Ponting said: 'shocked cricket'. Steven Smith has since returned to the top of the test batting rankings ahead of Virat Kohli despite his ban, which serves as a reminder of just how good he is and the quality that new coach, Justin Langer will get back before the ICC World Cup.
On their day, Australia are a match for anyone on the field. Glenn Maxwell and Chris Lynn can change a game in the batting order and they have among the best pace attacks in the game. They're always a threat.
Could 2015's Runners Up, New Zealand Go One Better?
New Zealand are a decent outfit and are in good form. They were runners-up to fellow hosts Australia in 2015's World Cup, so they are definitely a threat. All-rounder, Kane Williams is the team's captain and has been ranked alongside Kohli, Smith and Root as one of the best batsmen in the world.
Can South Africa's Old Guard Finish on a High?
After a horror show against India in the ODI series recently, South Africa's optimism has started to fade. Anything can happen if they reach the knockout stages though, and this is a team capable of reaching the semi-finals. They have had some injury problems but top names like Hashim Amla, Faf du Plessis and AB De Villiers can make a major impact in what would likely be their last major tournament.
The Underdogs
Bangladesh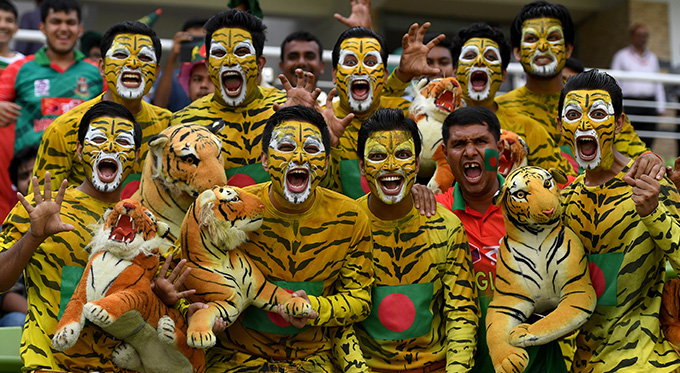 Bangladesh are in good form, especially in ODIs, with head coach Steve Rhodes himself saying after a series win over West Indies:
"We have already played pretty well in ODIs previously, so we are optimistic. We don't want to get carried away, but certainly, we are very pleased. We could have won the ODI's 3-0."
They may not have the quality of the big-hitters above but a fast-start might see them gain some momentum and grow into the tournament.
Sri Lanka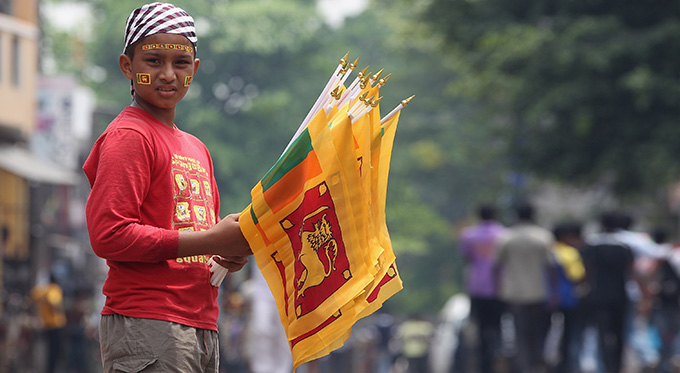 Everyone loves an underdog story, and Sri Lanka's 1996 World Cup win was certainly one of those. 22 years later, can they be unlikely winners once more? They were runners-up to Australia in 2007 and again to India in 2011. Is it time for them to go all the way again? In the case of Afghanistan and the West Indies, it is going to take something special for them to overcome the rest in the 9 game round-robin to reach the semi-finals. But stranger things have happened.
What We Do
At Champions Cricket Speakers, we offer you the latest cricket news. And, if you are looking for a cricket speaker or inspirational speaker from the world of cricket, we offer leading names from the game's past and present to host your corporate events, award ceremonies and product launches.