Former International Cricketer, Robert 'Jack' Russell Visits Champions
Former England international cricketer Robert 'Jack' Russell has been at the Champions (UK) plc offices today, taking a tour of the premises and catching up with our CEO, John Hayes, and Director of Sport, Tim Munton.
Able to bowl at a remarkable 75 MPH at the age of 14, it wasn't long before Robert Russell was turning out for Gloucestershire CCC. He did so between 1981-2004, becoming one of the finest wicketkeepers in the game. His stock grew and soon he was selected as the wicketkeeper for England, arguably making himself the first name on the team-sheet.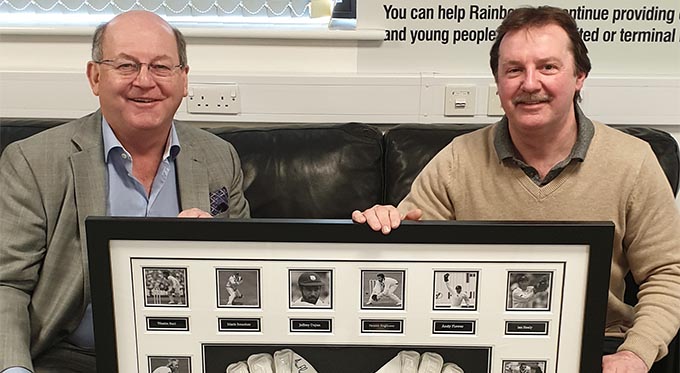 With the ability to bring fans on their feet, Robert was also an accomplished batsman. With a 128-not out score, Robert almost single-handedly saved a Test for England against Australia, scoring his highest ever score in the game.
We are delighted to have welcomed Robert to our family business today and will keep a close eye on his efforts as a wicketkeeping coach, football goalkeeping coach and after dinner speaker.
To book a cricket speaker to appear at your corporate event, function or conference, simply contact the Champions Cricket Speakers agency by filling in our online contact form or by calling a booking agent directly on 0207 1010 553.