Five Incredible Test Matches & The Heroes That Made Them Happen
Today we take a look at five of the greatest test matches of all time and the players that made it happen.
It is four months since England won the 2019 ICC Cricket World Cup and two months since they tied The Ashes in dramatic fashion. Ben Stokes' double masterclass seems like only yesterday. In one of the most incredible finals in history, no matter the sport, England's victory will not be forgotten in a hurry. We take a look at five incredible cricketing occasions and the heroes that helped make it happen.
England Vs Australia
1981 Ashes, 3rd Test, Headingley
Just like the summer of 2019 belonged to the unstoppable Ben Stokes, the summer of 1981 was Sir Ian Botham's to own. After Australia scored 401-9, England's first innings was a disaster, only returning 174. But England awoke in a follow-on with Ian Botham scoring 149 to put England on 356. Australia only needed 130 runs to win the game but an inspired performance by Bob Willis who bowled 8 for 43 ensured England won the Test and later went on to secure The Ashes in a stunning 3-1 win.
Key Players in the Test: Sir Ian Botham & Bob Willis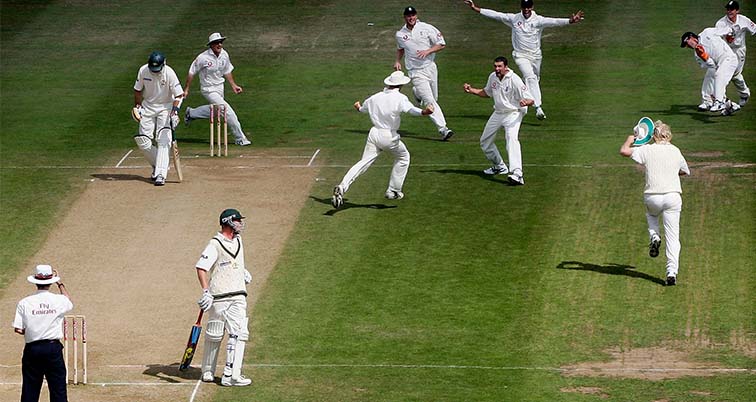 England Vs Australia
2005 Ashes - 2nd Test, Edgbaston
England lost the first Test at Lords by 239 runs before electing to bowl at the start of the Test. The next few hours would see England drive home 407 runs, the most they had achieved since the 1940s. A wonderful back and forth between Ashes heroes at each end, Shane Warne of Australia and Andrew "Freddie" Flintoff of England made it a true spectacle. The Australian's emerged two runs shy of what would have been a historic comeback and England went on to reclaim The Ashes in one of the most famous wins to date.
Key Players in the Test: Andrew Flintoff & Shane Warne
India Vs Australia
2nd Test, Kolkata, 2001
Australia were unbeaten in 16 Test matches and were ranked as number one in the world when they took on India in Kolkata. India were forced to follow on after they fell behind by 274 runs at the end of the first innings. Thankfully for India, they possessed the batting ability of VVS Laxman and Rahul Dravid who somehow stayed at the crease for most of the day putting together a partnership of 276, helping India to a remarkable 657/7 which was enough to overhaul their opponents and lead them to a 171 run victory.
Key Players in the Test: Rahul Dravid & VVS Laxman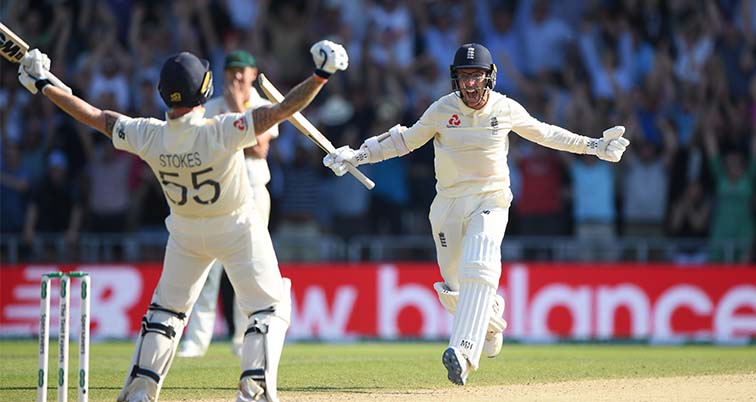 England Vs Australia
3rd Test, Headingley, 2019
In a series that really belonged to Steve Smith who smashed three centuries and three fifties in seven innings, including a stunning 211, it was Ben Stokes who once again stole the headlines. In what might just have been the "greatest innings of all time", Stokes wowed on Day 4 at Headingley, scoring 135. With Australia one wicket away from winning The Ashes, Stokes had other ideas. Spurred on by his superhuman efforts in the World Cup, he looked unbeatable once more at Headingley repelling Australia's bowling with six after six after six to tie The Ashes with one-wicket victory.
Key Player in the Test: Ben Stokes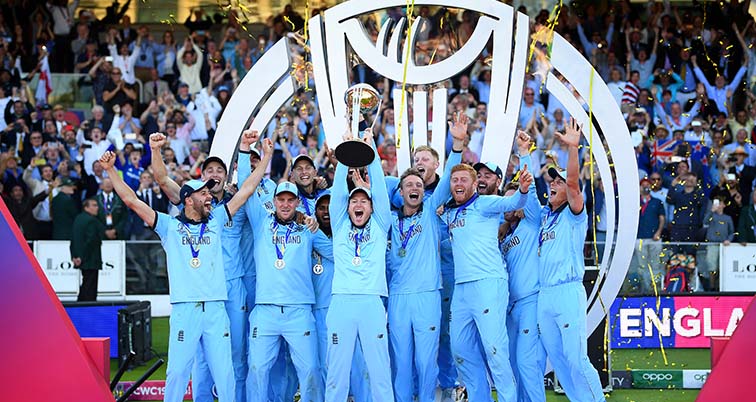 England Vs New Zealand 
ICC Cricket World Cup Final, Lords, 2019
It takes a special game, with a rip-roaring atmosphere and quality all-around to earn the headline; "Who Said Cricket Was Boring?" from The Daily Telegraph. A game that brought England, New Zealand and cricket fans all over the world to their feet - England Vs New Zealand had everything. As England looked down and out in the dying embers, Ben Stokes looked to keep England's slim hopes alive. Soon those slim hopes became a possibility, and with a bit of luck from overthrows and the ball hitting his bat, Stokes put England into an unlikely Super Over. Unfair in many ways on the Kiwis, especially captain Kane Williamson who had a brilliant tournament, but Stokes, with help from Jos Buttler in bat and Jofra Archer who kept New Zealand's numbers below England's in the Super Over, while bowling - England went home with the World Cup. The Guardian said: "It was the greatest cricket World Cup final there has been, by a mile."
Key Player in the Test: Ben Stokes
If you are looking for a cricket speaker, we offer leading names to host your corporate events, award ceremonies, and product launches. Simply contact a member of our team today by filling in our online contact form or you can call us directly on 0207 1010 553.