Cricket Legends: Where Are They Now?
Founded in the late sixteenth century, cricket has graced the nation with some of the finest sportsmen from all corners of the globe. They have supplied us with truly unforgettable moments, including when the arguably fastest bowler, Jeff Thomson, delivered the ball of the century. We've also witnessed the most respected female in the sport, Charlotte Edwards to become the first cricketer to score over 2,500 T20 International runs.
Sir Ian Botham
A cricket legend, Sir Ian Botham played for England in Test cricket and One Day International, as well as playing first-class cricket for Somerset, Durham, Worcestershire and Queensland. In 1981, he singlehandedly led England to victory in a series that was later referred to as the Botham's Ashes. A strong right-handed batsman, fast bowler and a prominent slip fielder, Botham is regarded as the greatest all-rounder cricketer in history.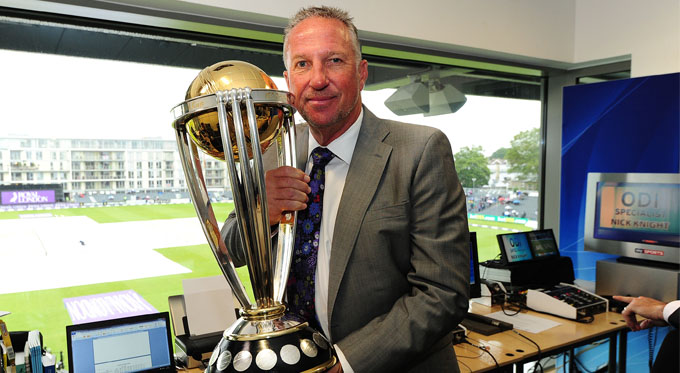 After a brief football career with Yeovil Town and Scunthorpe United, Ian ventured into the media career after retiring from cricket in 1993. Now an analyst and pundit for Sky Sports, Ian was commentating on the 4th Ashes Test at Headingley when he was invited to take part in an on-field ceremony. Here he was inducted into the ICC Cricket Hall of Fame joined by the Yorkshire greats; Wilfred Rhodes, Fred Trueman and Geoffrey Boycott.
After taking a wrong turn into a children's ward when receiving treatment for a broken toe in 1977, Ian has since been a keen charity fundraiser. As an expectant father at the time, he was heartbroken to hear that some of the juvenile patients only had a week to live. In a bid to make a change, he has since participated in 12 long-distance charity walks and raised more than £12 million for charities whose efforts mainly lie within leukaemia research. Botham's generosity means that he is no longer only recognised for his international cricket career, as he was made the first-ever President of Bloodwise Charity and Knighted Bachelor by Queen Elizabeth II for his services to charity and cricket in 2007.
Also now a cricket after-dinner speaker, Ian enjoys recalling his career highlights including completing the "match double" of scoring 100 runs and taking 10 wickets in the same match. He also shares his in-depth knowledge and advice on topics such as leadership, maximising success and determination, all of which he learnt from his tenure as England captain.
Anil Kumble
A player of Test matches and ODI's for 18 years, Anil Kumble has a wealth of experience within cricket. The third highest wicket-taker and the most successful Indian bowler of all time, Kumble is a memorable legend of the bat and ball sport.
MS Dhoni was announced as the new captain of the Indian team following Kumble's retirement from international cricket in 2008. However, his retirement didn't stop him from honouring his contract with Royal Challengers Bangalore. He continued to play in the Indian Premier League for three years before shifting to be the chief mentor for RCB. In 2013, Kumble switched allegiance to Mumbai as their chief mentor.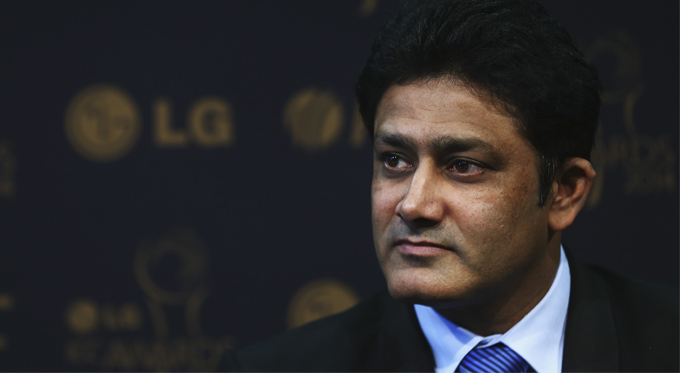 In 2012, Anil was impressively elected as the chairman of the ICC Cricket Committee before his coaching stint with the Indian international team in 2016. It wasn't long before his experience shone through and the team became number one in the ICC Test rankings, winning the most number of Test matches in a calendar year. Issues with the captain, Virat Kohli, meant that Anil stepped down in 2017 to become bowling mentor for the Vizag Victors.
As well being awarded the fourth highest civilian honour in India, Kumble was inducted into the ICC Cricket Hall of Fame in 2015. He has countless stories to tell from both his playing and coaching career, which is what has led him to also become a favourite cricket speaker.
Charlotte Edwards
As former England captain and the leader of the team's emergence and dominance of world cricket, there is no question that Charlotte Edwards is the most instantly recognisable female cricketer in English history.
Breaking world records within the sport before her 18th Birthday, foreshadowed the rest of her successful 20-year career as she led England to both the Women's World Cup final and the T20 World Cup in 2009. Edwards also played for Kent, Hampshire and various Australian teams.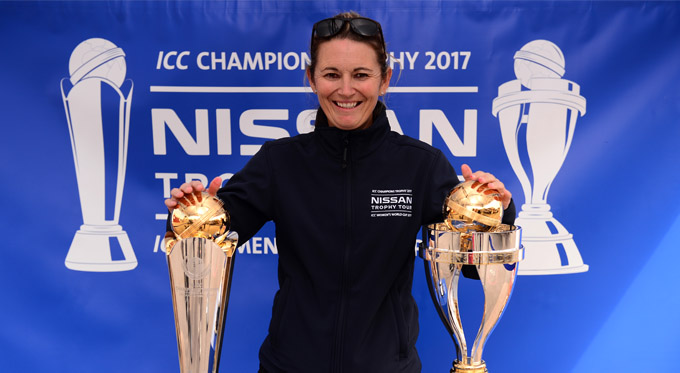 Since retiring from international cricket in 2016 and national cricket in 2017, Edwards has been passionate about inspiring young girls to participate in the sport. She has worked extensively with Chance To Shine, a national cricket charity, to help engage young people in the sport all across the UK, since 2005 they have worked with 39 county cricket boards to reverse the decline of cricket in schools. Charlotte uses her platform as a sports speaker to inspire the younger generation to continue the legacy of cricket.
She was appointed MBE in 2009, and CBE for her services to cricket in 2014 and is now the director of the Hampshire Women's team and batting coach for Adelaide Strikers. She is also a commentator for Sky Sports Cricket.
Sir Viv Richards
A man that is a key figure in cricketing history, Viv Richards is a former West Indies cricketer and is regarded as one of the greatest batsmen of all time. He moved to the UK in 1973 when his cricket ability was spotted by Vice Chairman at Somerset Len Creed, whilst he was in Antigua for the West Country touring side. Richards made his professional debut for Somerset in April 1974 and was awarded Man of the Match.
Also making his Test match debut for the West Indian cricket team in 1974, Viv continued to help the West Indies to win the Cricket World Cup both in 1975 and 1979. He eventually became captain of the international team, leading them through 50 Test matches from 1984 to 1991 without losing a single series.
Viv was voted one of the five cricketers of the century in 2000 by a 100 member panel of experts, he was positioned alongside Sir Donal Bradman, Sir Garfield Sobers and Shane Warne.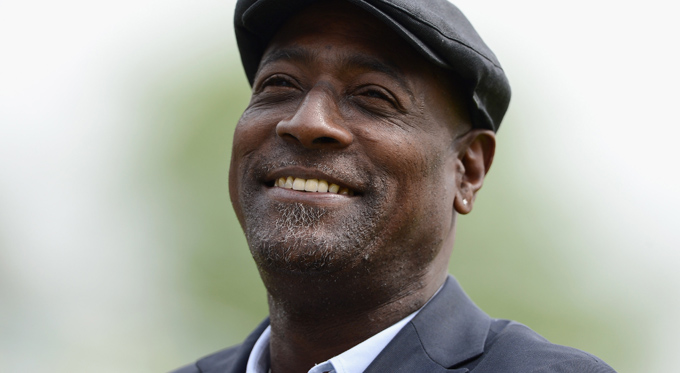 Since leaving the pitch, Viv is often heard on BBC's Test Match Special, he was also featured in the 2010 documentary Fire In Babylon where he spoke about his experiences playing for the West Indies.
Remaining a cricket legend, Richards joined the Delhi Daredevils as their mentor in the IPL and has also mentored the T20 team, Quetta Gladiators from 2016-2019 in the Pakistan Super League.
Book A Cricket Hall of Fame Speaker
At Champions Cricket Speakers, we have a variety of cricket speakers who are in the ICC Cricket Hall of Fame. You could hear some of their legendary stories and achievements first hand at your next corporate or club event. Our speakers deliver speeches that are ideal if you wish to build on your leadership, teamwork or determination skills as they have accumulated a plethora of wisdom throughout their sporting careers.
To book one of our Cricket Hall of Fame speakers for your event, simply contact a member of our team by filling in our online contact form or you can call directly on 0207 1010 553.