9 Of The Most Fascinating Cricket Speakers to Wow Your Team In 2018
In our latest blog, where we cast our eye to the world of cricket, we look at the best cricket speakers of today and what they can bring to your events.
Whatever the needs of your occasion, a leading name can inspire and motivate your team with a number of exciting themes. Here are our top 10 picks:
Shane Warne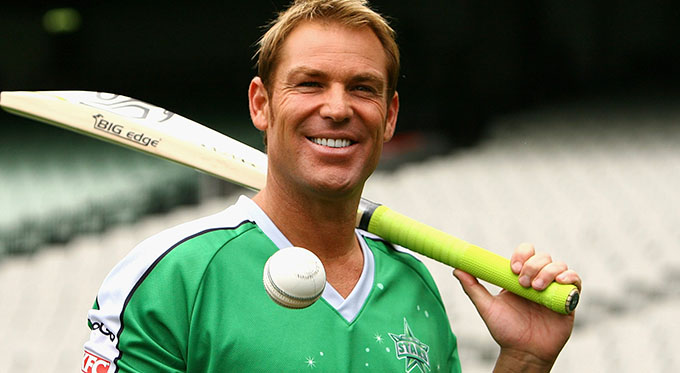 Few names have struck such fear into batsmen as this man. Shane Warne is a cricketing legend and spin king who broke records on his way to helping Australia to Ashes and World Cup glory. He came to symbolise Australian cricket, in one of the most famous bowling attacks of all time, alongside Glenn McGrath, Jason Gillespie and Brett Lee. McGrath and Warne are still the most effective bowling duo in test cricket history.
The leg spin bowler held the record of 708 test wickets before it was broken by Muralitharan in 2007. There is no doubting his acumen as a first-class cricketer and thus, little surprise that he is one of the finest cricket after dinner speakers around. His dramatic life inside the cricket pavillion perhaps is matched by the dramatics outside of it and he is the perfect name to discuss pressure, success, efficient teamwork and great leadership skills.
Mike Atherton OBE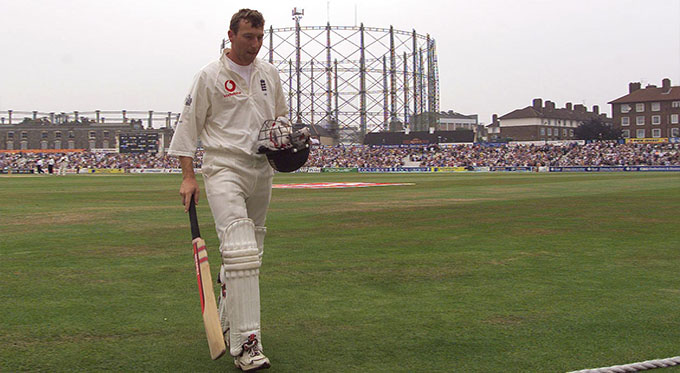 Former England captain and superstar batsmen, Mike Atherton OBE earned a reputation as one of the biggest hitters in cricketing history. He was a headstrong leader capable of taking a game by the scruff of its neck. His skill as a leader complemented his impressive efforts on the field and he was England captain by the age of 25.
It was no surprise that he seamlessly slid into broadcasting and journalism, where he has articulated his thoughts on cricket and everything around it in a unique and intriguing way. In addition, he kept the pain of ankylosing spondylitis (a form of arthritis) secret for much of his career and continued to play in pain from his early twenties to his swansong.
A sensationally entertaining cricket after dinner speaker and a genuinely inspirational speaker and cricketer, Mike is able to speak on overcoming adversity and the mental strength he had to deal with the pain of his condition.
Freddie Flintoff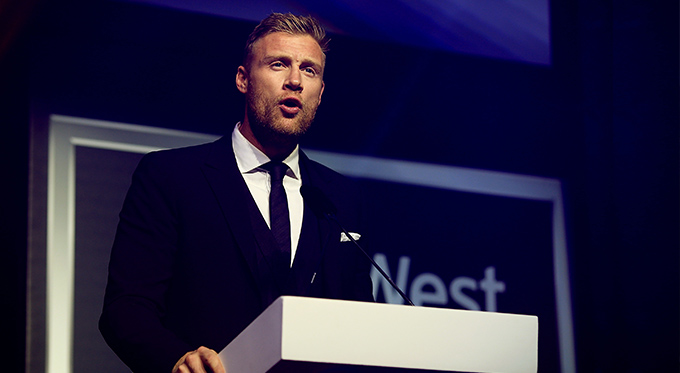 What has not already been said about Andrew "Freddie" Flintoff is probably not worth saying. One of England's most popular cricketers in history, Andrew is held in high esteem which is evidenced by his nicknames 'Freddie' and 'The King' which are both often used to describe him. Freddie was an all-rounder with an incredible ability to inspire his team to victory.
A natural leader, perfect teammate and dedicated professional, he was part of several winning lineups for both Lancashire and England between 1998 and 2009. Like Atherton, he had a personality ready-made for broadcasting and moved into television and radio on his retirement. With anecdotes aplenty, Freddie can impress guests with stories of his past and the secrets to his individual and team successes.
Matthew Hoggard MBE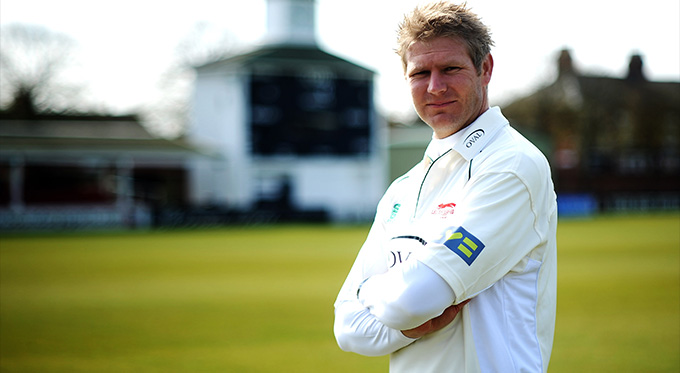 Former Ashes winner and iconic cricketer, Matthew Hoggard MBE is an intriguing and fully-entertaining guest cricket speaker. His knowledge of the game is impressive while his qualities were of great value to England through eight years at the top of the international game. Always a hard worker, with a dynamism and energy on the field, Matthew was a bowler with pinpoint accuracy.
His finest moment came in 2005 when his nine wickets as a bowler and reliability behind the crease helped England to their first Ashes win in 18 years. Able to speak on themes of hard-work and determination, teamwork and cricket itself, Matthew Hoggard MBE is a must-see at corporate occasions.
His recent views on the Adil Rashid county cricket controversy showcase his knowledge of the game and the response to it shows the regard in which he is held in cricket.
Phil Tufnell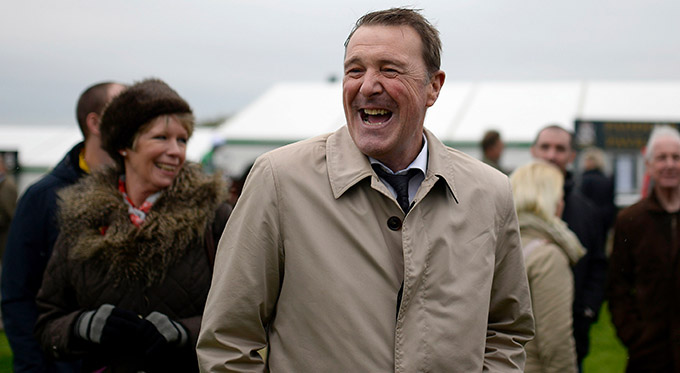 One of crickets great entertainers, if you are looking for a cricket after dinner speaker who can hold a room in the palm of his hand with great tales, quick wit and showmanship- Phil 'Tuffers' Tufnell is your man.
A wonderful cricketer in his heyday and an even bigger personality, his signature style and behaviour made him hugely popular with viewers. An author, television personality, commentator and charity ambassador, Phil is an essential event host capable of leaving audiences in stitches.
Sir Ian Botham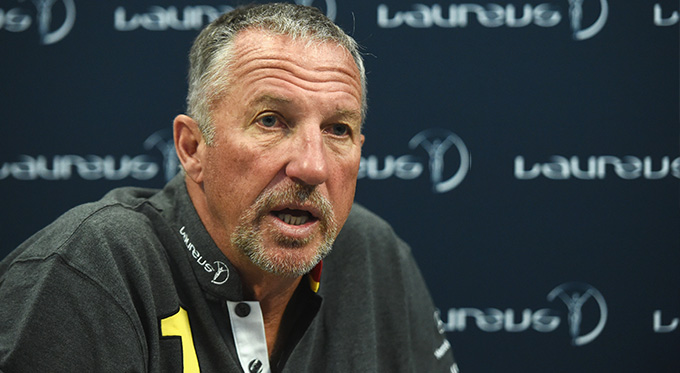 Sir Ian Botham's career commanded more ups and downs than that of a seaman, but he still is regarded as one of the finest all rounders in cricketing history. His self-belief and pure strength made him a terrific leader and batsmen, and one of the biggest personalities in the game.
Today he is a cricket commentator and after dinner speaker with wit and wisdom, and has resultantly become a popular addition to gala dinners, award ceremonies and other corporate events.
Hashim Amla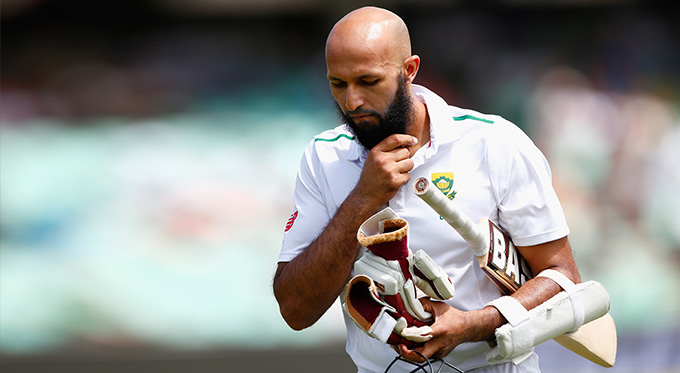 Calmness embodied, Hashim Amla is a first-class cricketer and at 35 he remains a key cog in the South African set up. Expected to play an important role in what is likely to be his final major tournament in South African colours, in 2019's ICC World Cup Hashim is one of the best batsmen in the game today.
This will certainly be the case if he replicates his form from the 2015 world cup. Graeme Swann said Amla "batted like a genius" when scoring 159 in their win over Ireland in the tournament. With such a distinguished career which has seen him break records, including reaching 20 tons in fewer ODI innings than Virat Kohli and international teammate AB de Villiers.
Michael Vaughan OBE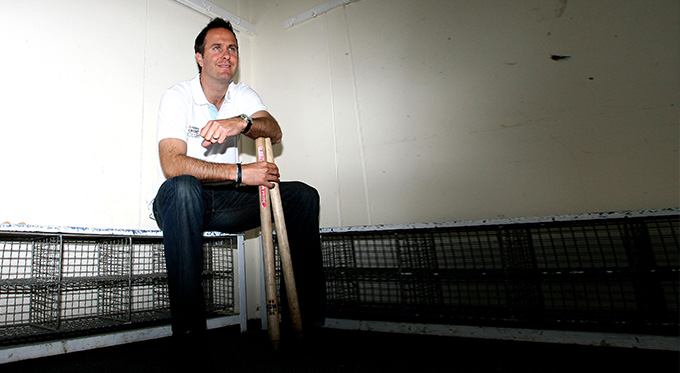 Michael Vaughan remains one of the most influential names in cricket a decade after his retirement from the international game. Michael was England captain for the year they regained The Ashes following 18 years of frustration, in 2005. His leadership and ability to make key decisions at key times, were a fixture of his reign as captain.
In addition, Michael was England's opening batsman, forging an impressive partnership with Marcus Trescothick to be considered one of the best in the world. Talking about pressure, Ashes success, overcoming adversity and leadership, Michael is one of the most engaging cricket and motivational speakers in the world.
Joe Root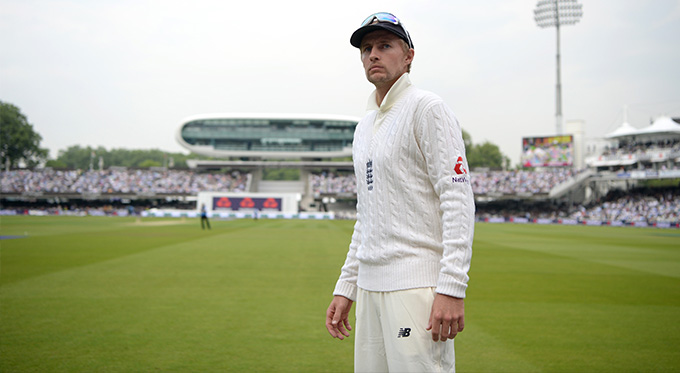 Who better than England's current test captain, Joe Root to speak at your events? A masterful batsmen, able to leave fielders scratching their heads on the field audiences in awe, off it. The plucky skipper has carved out a career as a batsmen of remarkable talent and it was astounding to many, the speed that Joe matured as a cricketer to become captain of the national team.
He can score runs at an impressive rate and speak on his achievements in the games, as well as on themes of leadership, teamwork, success and dedication.
A leading agency offering professional pairing, Champions Cricket Speakers know what it takes to partner you with the leading stars in cricket and the hall of fame. We hope you now know the perfect topics for you and have the perfect cricket after dinner speaker or event host in mind for your event.