Cricketing Icons: 5 of the Best Current Talents to Watch Out For
There have been some amazing sporting talents to have come out of cricket over the years, and recently there has been no exception of incredible cricket sportsmen and sportswomen. If you need a refresh on who's relevant in the cricketing world then look no further than this article, as we discuss five brilliantly talented stars that have become increasingly relevant in today's world of cricket. If you haven't heard of these names before, this article will give you an introduction to some spectacular cricketing talents.
Jos Buttler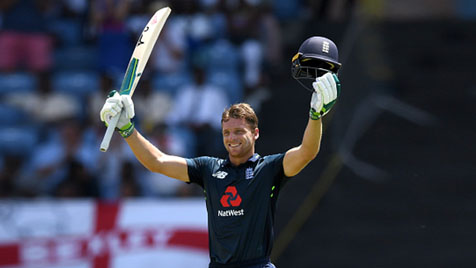 Arguably the most destructive batsman in England, Jos Buttler, is a major part of the England squad. Jos is one of the most talked about English batsman of recent years having featured in all three formats of the game. His batting abilities are like no other, helping to lead the England team to victory on multiple occasions.
Having captained England in the One Day International series in 2016, Jos is no stranger to the demands of leadership. He has been named Man of the Match multiple times, and has scored four First Class and six List A centuries over his career. Moreover, in the limited overs format, he made his maiden century in 2012 against Sri Lanka.
Tammy Beaumont MBE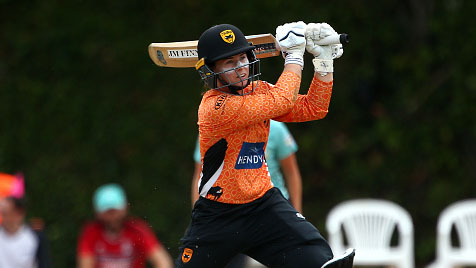 A hugely successful and popular wicketkeeper and batswoman, Tammy Beaumont, is an integral member of the England women's team and has become a massive figure within the women's game. Having received international recognition for her talents, Tammy was also honoured with the prestigious title of MBE in recognition for all her contributions to the sport.
Furthermore, Tammy was part of the England team that rose victoriously in the 2017 World Cup. She set the record, along with Sarah Taylor, for the highest 2nd wicket partnership ever in the history of women's cricket World Cup. Thus landing her Player of the Tournament in the World Cup because of her incredible playing ability.
Virat Kohli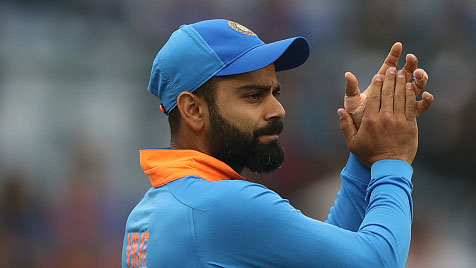 Current captain of the Indian national team, Virat Kohli, started off as a reserve batsman who fast became a middle-order regular. He was part of the squad that won the World Cup in 2011 and was appointed vice-captain of the One Day International team. He is widely regarded as one of the best batsmen in the world.
The immensely talented batsman has reached the number one spot for various different rankings, such as being the number one batsman for One Day International cricket and the leading batsman in Test rankings. He became the top-ranked T20 batsman for three consecutive years and holds numerous world records, this includes becoming the fastest batsman to 2,000 runs in the game's history. India are among the favourites for the 2019 World Cup, and that is largely down to Virat Kohli who is expected to be among the stars of the tournament.
Sarah Taylor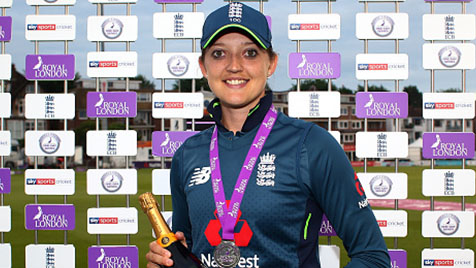 Sarah Taylor is no stranger to making history in women's cricket. Initially being the first woman to play men's grade cricket in Australia, she was also the first woman to be inducted in the Legends Lane at Brighton and Hove County Cricket Ground. Known for her unique sweeping and pulling stroke play, Sarah has gone onto to transform the women's England team and is widely regarded as one of the best female cricketers England has had.
Sarah played a crucial role in the England Women's team that successfully claimed victory over Australia in the Ashes in 2008, and most recently won the World Cup in 2017. The incredibly talented wicketkeeper-batswoman has broken multiple records in her time, including the highest stands in women's One Day International cricket.
Jonny Bairstow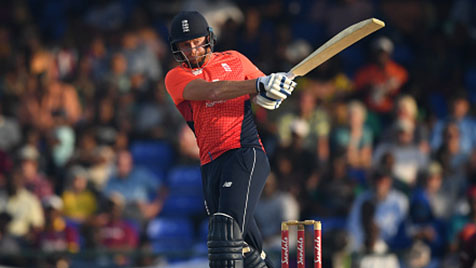 Typically seen in the role of wicketkeeper-batsman, Jonny is known as the son of former England wicketkeeper David Bairstow. However, Jonny has quickly established himself as a strong middle order batsman for the English team, regardless of his father's success.
He showed huge skills and potential in his debut match against India in September 2011, earning him the Man of the Match award, and his influence has continued to grow ever since. Jonny is the only English wicket-keeper in history to claim nine dismissals in a Test Match twice over. In addition, as well as holding the record for most number of runs scored by a wicket-keeper in Test matches in a year. He is now an indispensable member of the England team, and a definite one to watch in future England matches.
Book A Cricket Speaker Today
All five of these brilliantly talented cricketing stars are available to book through the Champions Cricket Speakers Agency. For the perfect cricket after dinner speaker or event host for your corporate events, you can browse our selection or get in touch with one of our dedicated team members today!